ABOUT SHAKEY'S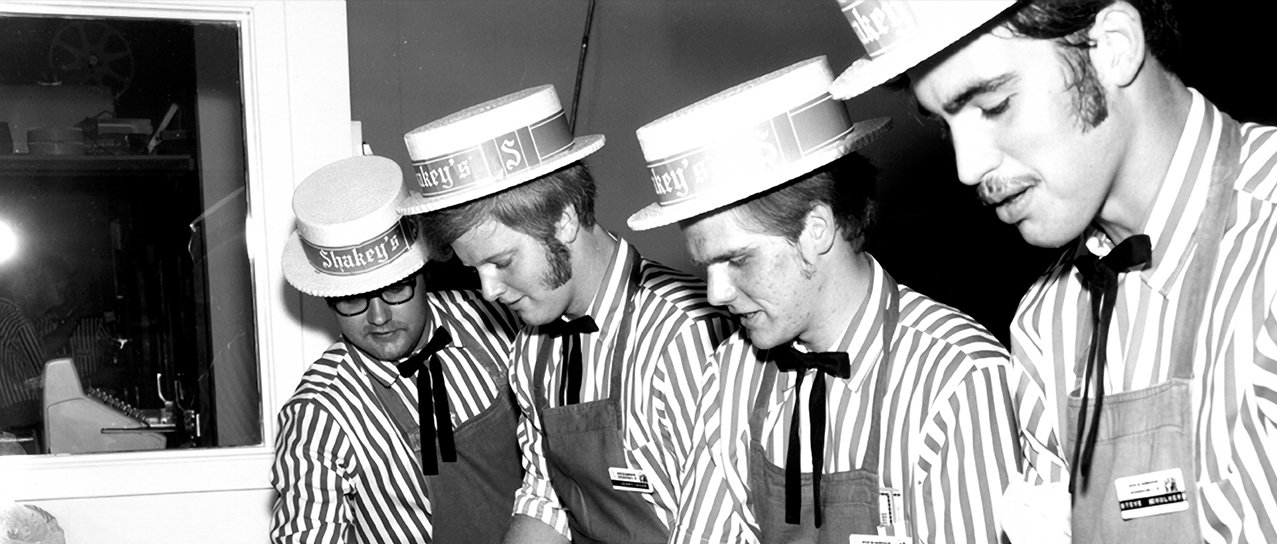 Bringing People Together since 1954
If there's one thing we know, it's how to bring people together – ever since Sherwood "Shakey" Johnson started serving the World's Greatest Pizza™ and beer in 1954 at the first Shakey's Pizza Parlor at 57th and J Street in Sacramento California. Although we've since expanded across the globe, our aim is still the same: fun, friendship, and fantastic food.
WHAT WE CARE ABOUT
Since our humble beginnings, we've our focused on a few key tenets:
Have fun. Together.
Back in the day, Sherwood Johnson's mantra was, "You'll have fun at Shakeys... also pizza." That level of playfulness was also expressed in his love for live music and entertainment - a tradition that we're proud to continue today through our Fun Zone, with arcade games and prizes the whole family can enjoy.
Embrace Community.
We're proud to partner with organizations such as Toys for Tots and Special Olympics Southern California. Our signature Pizza Party fundraisers have helped countless community organizations, non-profits, and youth sports groups by giving them a place and the space to raise the money they need for ongoing support.
Reward Great People.
Shakey's has always been committed to provide opportunities for talented and dedicated people to develop their potential. That's why we continue to provide benefits, support, and training to all of our employees and franchisees.
HOW IT ALL BEGAN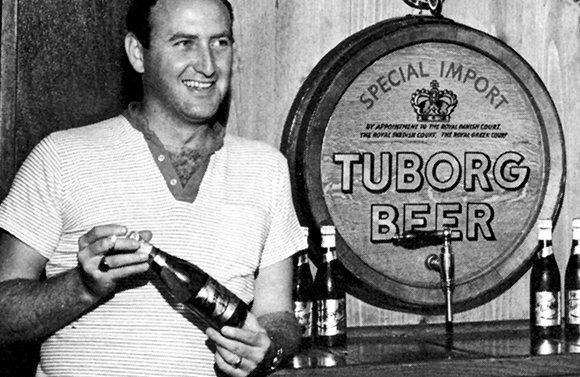 Originally established in 1954 as the destination for pizza, beer, and ragtime music, Shakey's "Ye Public House" has been the go-to social gathering place for family and friends to enjoy great food and great times while making great memories that last a lifetime. For over six decades, Shakey's has been serving its original thin crust pizza, crispy fried chicken, craveable Mojo® Potatoes and its popular beers on tap in a fun, relaxed atmosphere that attracts customers for a variety of occasions. Bunch of Lunch invites time-pressed guests to build their own meal featuring an endless assortment of freshly made pizzas, chicken, Mojos, and salads, all for one low price. With hope of a brighter future on the horizon, the brand's classic game rooms, big screen TVs, and community tables will once again make Shakey's a favorite celebration spot for birthdays, anniversaries, graduations and team parties.
It's Always More Fun Together.
Want to join the Shakey's team, or learn about franchise opportunities? Get in touch.