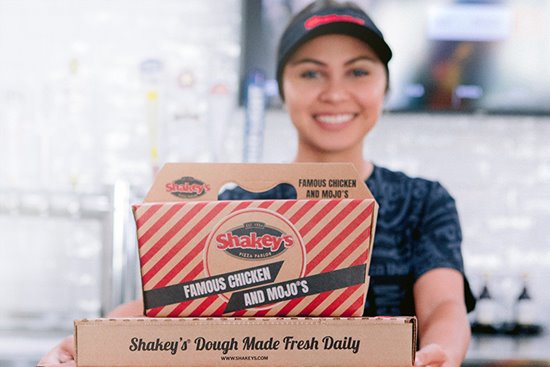 Order Shakey's To-Go
In accordance with state safety mandates, Shakey's is committed to serving the food you love in a clean, safe environment and will remain open for carry-out and delivery orders at participating locations. You can confidently and conveniently order from our full menu by phone or online.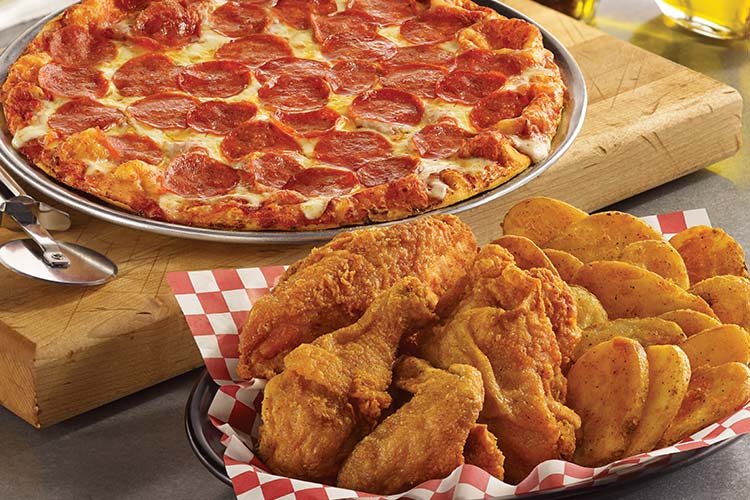 Pizza + Chicken + Mojo®s
How do you top a Shakey's pizza? With a side order of chicken and Mojo®s, of course! Shakey's PCM® – your taste buds will thank you.