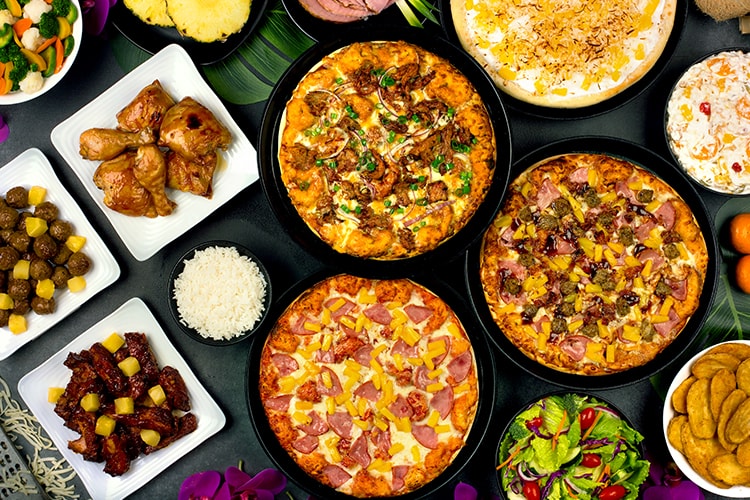 All you can eat. One Luau Price.
Try our tropical trio of pizzas along with rotating hot bar favorites like teriyaki chicken, pineapple meatballs, and barbecued rib tips. Top it off with tasty pineapple & coconut dessert pizza and mouthwatering ambrosia. Aloha!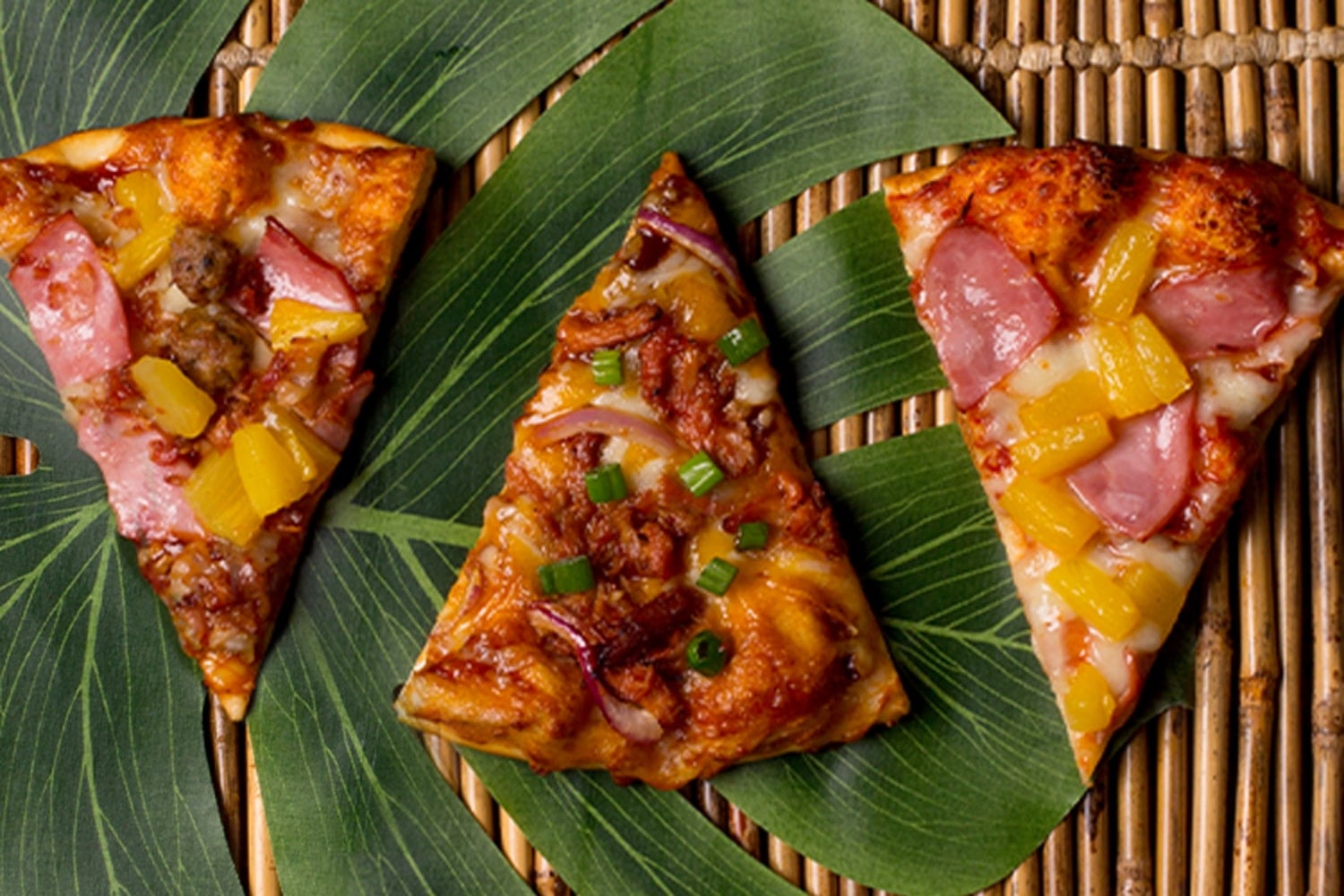 $12.99/per pizza
Celebrate summer with Shakey's tropical trio of 12" medium thin crust pizzas, now through August only, just $12.99 each. Treat your taste buds to our mouthwatering Big Island BBQ Pizza, Hawaiian Delight Pizza and BBQ Pulled Pork Pizza. Escape to the islands with every bite!