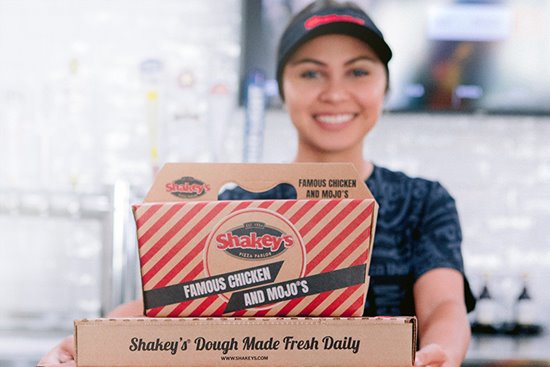 Order Shakey's To-Go
In accordance with state safety mandates, Shakey's is committed to serving the food you love in a clean, safe environment and will remain open for carry-out and delivery orders at participating locations. You can confidently and conveniently order from our full menu by phone or online.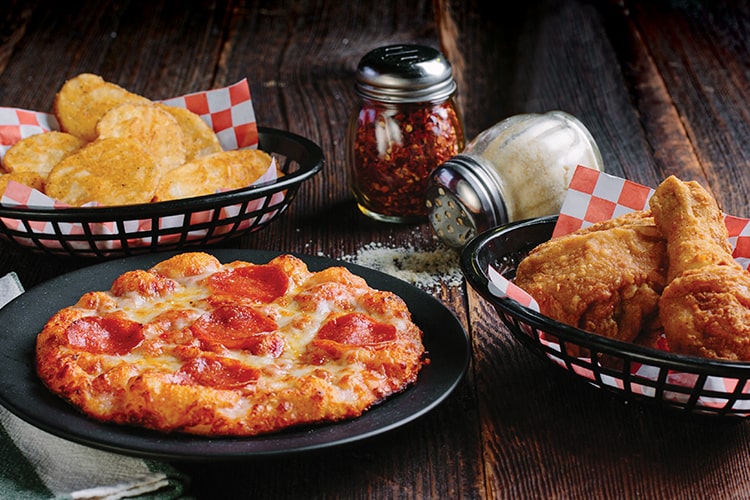 Pizza, Chicken & Mojo lunch combo $8.99
Level up your lunch with Shakey's Pizza, Chicken & Mojos, packed for easy transport to home, work or a neighbor in need. 7" individual pizza, 2-piece golden fried chicken and a helping of our famous crispy Mojo Potatoes. Daily 11-3 at SELECT LOCATIONS.